C Talks Mentors
Ekaterina Herzig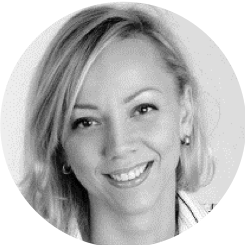 Short CV
Ekaterina has 25+ years of executive experience in the international retail, perfume and cosmetics, luxury, FMCG, F&B and travel retail industries.
Before joining McDonald's in 2020, she was the Managing Director Switzerland, Germany, Austria, France, UK, Malta and global B2B business for The Nuance – Dufry Group for the past eight years. She worked at A.S.Watson Luxury- Marionnaud Group in various global and leading general management regional positions across 22 countries for ten years. Before that, she was a partner in the start-up of perfume and cosmetic distribution and retail for a decade, the company was acquired by Marionnaud.
She is a Board Member appointed as an Independent non-executive director by the European Bank of Reconstruction and Development [EBRD] to Eastern European country for a Health &Beauty retail portfolio. She volunteers on the Board of Directors of the Swiss Association of MBAs.
Ekaterina holds a BBA from The International University of Geneva and an MBA from the University of Chicago Booth School of Business. She has an Postgraduate Diploma from ESSEC Business School in the European Board of Directors Governance.
She served at the Global Board McDonald's Global Women Leadership Network and DE&I International Group. She was a key advocate for the Women@Dufry global initiative, designed to identify, support, and encourage talented women to evolve in their career. She was a key player with the UN 17 SDGs deploying across various countries with Dufry Global initiatives. Besides, she volunteers as an Executive-in-Residence for The University of Chicago Booth School of Business alumni and current MBA students to achieve economic empowerment and mentoring.
Areas of unique experience/expertise Ekaterina can mentor on:
– Industry specific:  retail [new, travel retail], digital, luxury goods, perfume & cosmetics / health & beauty industry, organizational design, transformation, restructuring, post-merger, standardization, innovations
– Skills: collaborations & influence [ cross-border/ cross-functional], critical thinking, agility & adaptability, determination & assertiveness, empathic communication, decision-making, cultural mapping
– Capabilities: leadership [ authentic, situational], strategy, transition [into the new leadership role or a company], people & talent management, DE&I