C Talks Board Members: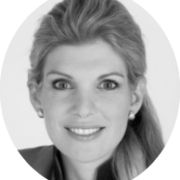 Stephanie Schoss studied at the University of St. Gallen, Singapore Management University and Harvard. She holds a PhD from RWTH Aachen University and is a Director of the Competence Center for Top Team Research at the Institute of International Management at the University of St. Gallen.
Besides her academic career, Stephanie is a passionate commercial and seaplane pilot and has been an active entrepreneur for the past 20 years – for which she was recognised as manager of the year in 2013 by Generation CEO.
Besides her professional life, she is a dedicated mother of 4 children and 4 step children and lives part of the year in New Zealand with her family.