C Talks Global Board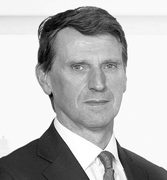 Chief Human Resources Officer and Member of the Management Board of the Kuehne + Nagel Group since May 1, 2009.
Lothar Harings graduated from the University of Trier. Before joining Kuehne + Nagel, he held a number of management positions with international companies. In his last position, which he held for nearly seven years, he was a member of the management board and Chief Human Resources Officer of the T-Mobile International Group.