CHRO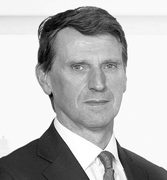 Since July 2023: Started a new phase of his professional life as winemaker and investor.
Before: Chief Human Resources Officer and Member of the Management Board of the Kuehne + Nagel Group for 14 years since May 1, 2009.
Before joining Kuehne + Nagel, he was a Member of the Management Board and Chief Human Resources Officer of the T-Mobile International Group for 7 years.
Lothar Harings has a law degree from the University of Trier.