C Talks Global Board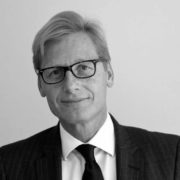 Executive Chairman of Kühne Holding AG since 2008 and Vice Chairman of the Board of Directors of Kuehne + Nagel Group since May 2016, Vice Chairman of Hapag-Lloyd AG.
Karl Gernandt started his career with Deutsche Bank after graduating with an MBA in business administration at the University of St. Gallen. He moved on to A.T. Kearney, focusing on strategic financial services projects, then to Alsen AG und Holcim, most recently as CEO of the Region Western Europe. From 2011 to 2016 Karl Gernandt was Executive Chairman of the Board of Directors at Kühne + Nagel International AG, and has been Vice-Chairman since 2016. He is Executive Chairman of the Kühne Holding AG.