C Talks Mentors
Suzanne Wise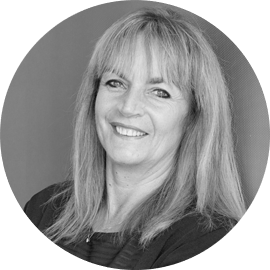 Short CV
I have just retired following several great years at JTI in Geneva and a career beginning as a lawyer in private practice, moving to being a lawyer in house, to General Counsel & Company Secretary and three Executive Committee/board level roles leading various corporate functions. I have worked in several very different industries including food, beverages, rail/heavy infrastrucure and tobacco.  I have led legal and company secretarial teams, audit & risk, corporate commercial teams and most recently corporate affairs, communications and corporate sustainability. I am now taking what feels like a well earned "Gap Year" to decide where to live and what to do next.
I have had many mentoring relationships over the years (as mentor and mentee) and believe strongly in the power of mentoring.
I am actively looking for new challenges as a trustee/non exectuive director and working hard to be an advocate for urgent climate action.
Areas of unique experience/expertise Suzanne can mentor on:
– career development: especially broadening and widening portfolios
– progressing as a woman in male dominated industries
– diversity & inclusion
– leading business change and transformation
– driving corporate sustainability agendas
– leadership generally